Find More Blog Posts
Decorating
Home Improvement
At first glance, the phrase "old vs. new" makes me lean towards "new" because "old" brings forth visions of dilapidated houses and sagging couch cushions. In reality, my house is full of the "old." I've decorated my home with antiques and thrifted items over the years for several reasons. They're typically more affordable and well made (as opposed to new home decor items). Buying vintage is recycling at its most pragmatic. And last, but certainly not least, "old" items are completely one-of-a-kind. But "new" has its place. I didn't turn to Facebook Marketplace when I needed a mattress. I didn't go to an antique store to find a washing machine. It's important to know how to decide when choosing between the old and the new, and these are five important points to consider.
Furniture
My absolute favorite piece of furniture is an antique cabinet I lovingly call Mrs. Weasley. I would rather have a thousand character-filled pieces of furniture just like her than buy something brand new. That is, of course, a preference. But when it comes to wooden pieces of furniture like cabinets, beds, and tables, vintage is a great choice. They're usually well-made and come with a lower price tag than most new options. Purchasing vintage furniture also comes with the added bonus of knowing that the look you're creating inside your home is completely unique and "you." But, when shopping for antique or vintage pieces, inspect them well to make sure they're in good shape. 
Furniture, however, has a very important caveat when buying new vs. old. Beware upholstery and mattresses. For anyone who's ever had a skirmish with bedbugs (and the never-ending battle to get rid of them), I highly recommend considering new purchases. If you happen upon the perfect vintage chair or couch in a thrift store, consider your surroundings. Is the store clean? Are there any strange stains on the fabric? Can you create a staging area before bringing said item into your home? Consider leaving the piece on a patio or carport for a few days before bringing it inside, and spraying it with an all-natural bedbug killer spray. Better yet, have it professionally cleaned and reupholstered.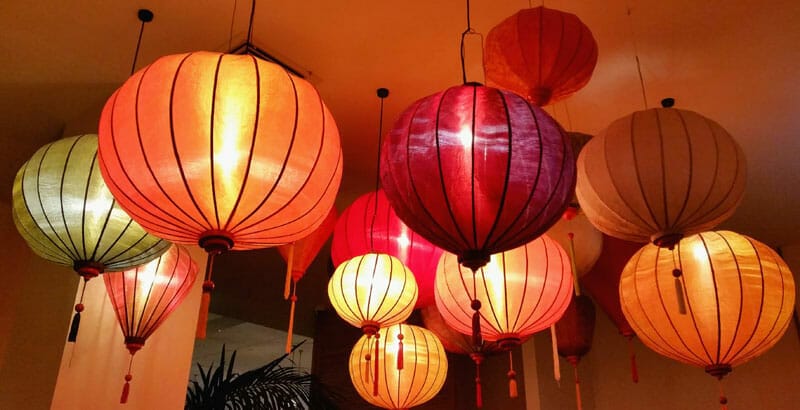 This is tricky. I've purchased my fair share of vintage lamps and light fixtures, and I've learned that when it comes to wiring, it's best to play it safe. If something is old (I usually classify "old" as anything with wiring from the 1980s and earlier), carefully inspect the wiring. Does it become overly hot when plugged in? Is the plug in decent shape? Can you afford to have it rewired by an electrician?
I have two vintage lamps that have plugs and wires in good shape, but I don't usually have them on unless I'm going to be sitting in the same room. I also have plans to rewire them with the kits sold at most home improvement stores. And I steer clear of vintage/older ceiling fixtures unless I can afford to have them rewired. When selecting new ceiling fixtures for my kitchen, breakfast nook and dining room, I chose new lights. When it comes to wiring, and the potential for fires, you can never be too safe. 
Tools
Everyone needs tools. Whether you're living in a small one-room apartment or a larger home, you need (at the very least) a standard toolbox with a hammer, screwdriver, nails, leveler, and tape measure. Buying the basics "used" is an affordable option, especially for younger people just starting out (and trying to save their pennies). But for more complicated tools, or anything that has a motor or chargers, I recommend buying new. This overlaps with lighting fixtures and electrical cautions. If it plugs into a wall socket, make sure it's as new and trustworthy as possible. 
Rugs
I have both new and used rugs in my home. This is a hard call. When it comes to rugs, I am a sucker for all things vintage. You can't compare newer rugs to older ones. Vintage rugs are unique, well made, and generally more colorful than their newer counterparts. However, the same cautions for rugs apply as with upholstered furniture. Be cautious about where you purchase it, and either take it to a cleaner or "de-bug" it outside before bringing it into your house.
Appliances
Purchasing appliances is a daunting task for new homeowners, or for anyone replacing a busted refrigerator or dryer. The option of buying used appliances is attractive when trying to navigate a thin budget. However, there's a vast difference between buying a "scratch and dent" dryer or floor model fridge and choosing a random appliance off Craigslist. It's also important to consider that newer appliances offer energy-saving costs, which will result in lower water and electric bills. Personally, I'd have no problem buying a dented floor model refrigerator, but I would be especially cautious when looking at one for sale on Facebook.
I've never been one for cookie-cutter homes, despite the fact that I'm currently, happily, living in a virtually brand-new build suburban home. But, as a practical woman who just entered middle age, I've come to realize there's a lot to be said for brand-new pipes and electrical systems. The interior choices in my home, however, march to a different drum. I like creating an aesthetic that's purely my own, and I appreciate contributing toward the environment by reusing and repurposing already existing furniture and decor. However, new always has its place, a very practical place for those wishing to own appliances that create less energy strain, and for those who don't want to run the risk of a used-mattress-bedbug infestation.