Find More Blog Posts
Homeownership
The traditional dining room has been a staple in American homes since Thomas Jefferson had one built at Monticello in 1772. While certainly not the "first" dining room ever (that honor goes to the ancient Greeks), it was one of the first in the United States. There are many "for" and "against" arguments when it comes to formal dining rooms. Some staunchly advocate for the original intent of said rooms, a beautiful and formal space designed for holidays and special dinners. Others find dining rooms a waste of space, a room that goes unused for the better part of the year. 
Most of us have a sizable breakfast nook in our kitchens, so another room reserved just for the occasional meal can seem a bit extravagant. And most of us can agree that every bit of our home's square footage is important, and the dining room is an amazing flex space with all kinds of possibilities.
This list incorporates 10 non-traditional uses for dining rooms. Some of these ideas require getting rid of the dining space altogether, and others are hybrids and allow for multipurpose uses. But no matter your needs, there's an idea here for everyone.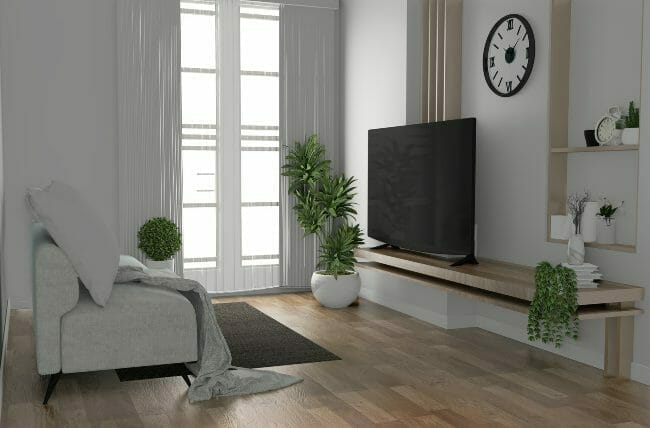 TV/Gameroom
Are you tired of having all the yelling and nacho-eating in the center of the main living room? Do you have a large eating space in your kitchen and find your dining room languishing unused under a layer of dust? Turn your dining room into a designated game-watching, game-playing, board-game-storing central command, complete with comfy chairs and a sofa.
Craft Room
Storing craft items requires a tremendous amount of organization and space. Instead of shoving items in storage bins under beds, or sewing fabric at the top of closets, consider building storage into your dining room. Your craft passions can be lovingly stored and used in the same room, but you can still entertain family and friends when holidays come around.
Library
The dining room is the perfect spot for bookshelves. You can choose to ditch your dining table in favor of comfy reading chairs or keep the dining area and hold dinner parties surrounded by beautiful books. A library/dining room is a cozy addition to any home.
Pool Table
Are you a pool enthusiast? Do you have teens and want a space for them to hang out with friends? Either way, the dining room is an excellent space to convert into a pool room.
Art Studio
I grew up with an artist mother and aunt, and I've seen them struggle to create a space for their art. The hard part of creating art in the corner of a living room or bedroom is that they had to put away their paints and supplies at the end of every day. It was very inconvenient when they were creating large projects or working on deadlines. In short, artists need their own spaces, and a dining room converted to a studio is a good option.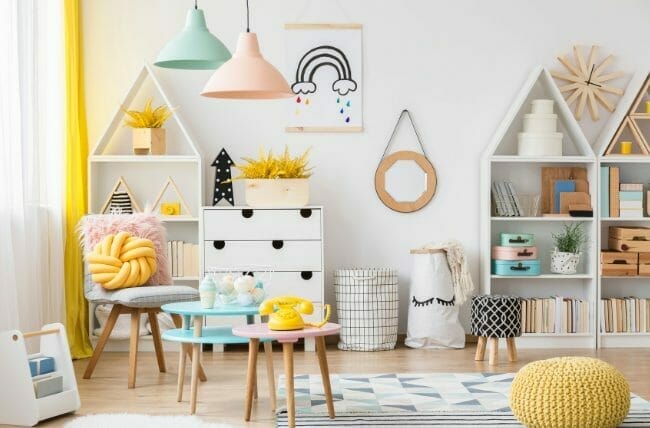 Playroom
Homes can become crowded and inconvenient when you have small children with not-so-small toys littering kitchen floors, hallways, and living rooms. The dining room might be the right place to change from an eating space to a playroom. Dining rooms are usually centrally located on the main floor, which makes keeping an eye on little ones (and easy clean-up once you put them to bed) a cinch. 
Extra Living Space
Do you just need "more?" Do you have teenagers lounging all over your main living space, and you need a mom/dad-only room? Or do you just want a smaller, cozier room to settle into, light a candle and read a book on a rainy evening? Consider your dining space as a potential extra living room.
Music Room
Like artists, the musically inclined often find themselves without designated spaces for their things. When converted to a music room, the dining room can create lots of space for instruments, seating space, and all the other storage that goes along with making beautiful music.
Homeschool/Virtual School
When the pandemic began, not many of us were prepared for virtual school. Our children were sprawled all over our living rooms or bedrooms, trying to work while we tried to help them. My daughter took over the dining room, and I was so grateful to have a central space for her to study, pile papers, and charge her computer.
Home Office
Another must-have realization courtesy of the pandemic; most of us need a home office. If you don't have a spare bedroom, consider converting your formal dining room into a designated office space with a desk, bookshelves, and office supply storage. There's a lot of peace of mind that goes along with having your work-life in one central location.
Or…Just keep it! After all of this, I don't want to besmirch the idea of keeping a formal dining room. There's nothing lovelier than a room devoted to beautiful dining (and a room that stays relatively clean from day to day). You can have both. You can have a craft room that also doubles as a beautiful space to entertain. Homes, rooms and decor choices rarely have to be an either/or decision. You can have a flexible space to create or play games and a room to host a traditional family dinner.