Find More Blog Posts
Homeownership
I have always wanted a red front door. My new home has a rust-red door that I inherited, and it's not the vivid, lively crimson I had in mind. So, I'm on the hunt for the perfect red paint color. But like most decisions, I tend to make things a little more complicated than they need to be. Instead of going into the hardware store and coming home with a few swatches of red, I came home with a veritable rainbow of paint swatches. Suddenly, all colors seemed like possibilities, not just bright cheerful red. 
I started researching what various door colors symbolize. Does having a red door make us seem more hospitable? Does a purple door really mean a witch lives there? Is black classic or stodgy? Let's explore what some of these door colors can mean and what they silently communicate about the people who live inside.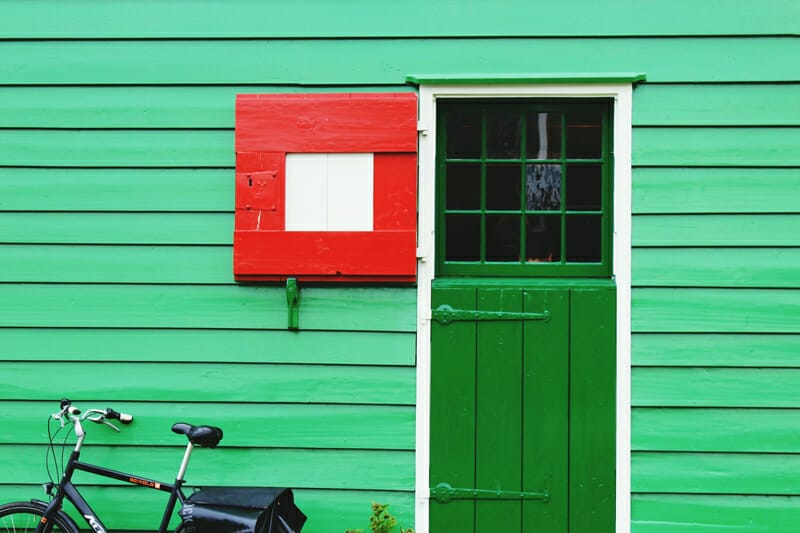 Green Doors
The psychology behind the color green is myriad. Sometimes it's associated with good luck, prosperity, and jealousy. But when it comes to front door colors, it's a shade that represents nature and tranquility. And most importantly, it is a color that immediately has a calming effect. Green became known as the "color of hospitals" over the decades, and rooms painted and tiled in the calming color were thought to affect patients positively. So, if you're a person who values nature and calming vibes, this is the right front door color for you.
Black Doors
Much like the little black dress of home decor, black doors are always classic. Stable, powerful, and sophisticated, black paint color has dominated front doors for a long time. No matter the color siding, or porch ceiling, or planters, or window boxes, or flowers and plants, black is the color that will literally go with anything. And, it doesn't hurt that it's a color that's always a little bit sexy.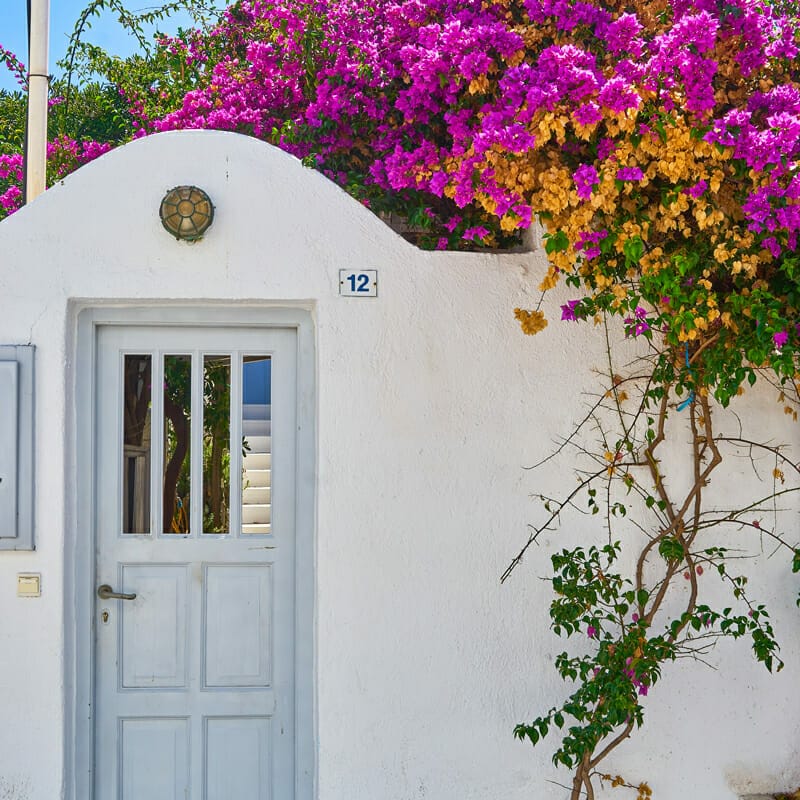 White and Gray Doors
These two shades are too close for separate categories. Light, airy, and a touch Scandinavian, these doors are clean and neutral. The historical symbol for purity, it's what brides wear, the chosen royal color for the kings of France, and the hue of the pope's robes. In the door-world, white and gray doors lend themselves to a homey cottage feel, no pope hat needed.
Red Doors
Red is the color of energy, passion, and sometimes stress. In China, red hues are seen as a symbol of protection, good luck, and prosperity. In colonial and early American times, it symbolized that a home would be a welcome respite for exhausted travelers or anyone passing by in need of shelter. But different shades can say different things. Burgundy is more traditional and statelier. Brighter reds feel full of life and vitality. Rust and muted reds are more naturalistic and hearken to craftsman-style colors. But no matter the shade, red is a sure bet to make your home's curb appeal traditional yet lively.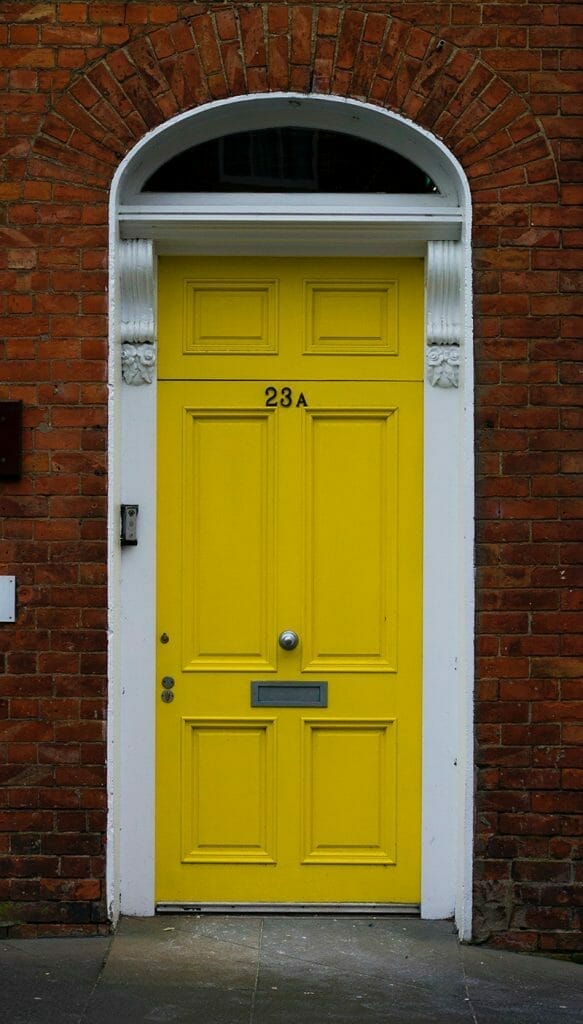 Yellow Doors
This is the color of spring daffodils, fall leaves, and the bright summer sun. Yellow is a bold color thought to facilitate good communication, promote socialization, and boost memory. This is the door color to let the neighborhood know that you're social, energetic, and ready to coordinate the yearly block party.
Purple Doors
At some point in my childhood, I decided that every purple front door meant a witch lived in that particular house. Purple is a polarizing shade. Some love it, and some can't stand it. Purple and all shades of violet symbolize meditation, royalty, and spiritual energy. Purple symbolizes the third eye chakra, a symbol for clairvoyance. So maybe it is the door color for witches? Or perhaps it's just a door shade for those that like to think about the beauty of purple hyacinths year-round. Either way, it's a door color that will definitely make your home stand out from the rest. 
Blue Doors
Blue has always been a color associated with calmness and peace. People who wear blue are more likely to be thought of as intelligent and trustworthy. Whether your front door is a pale robin's egg blue, a bright turquoise, or a stately dark blue, this door color sends the message that the people living inside your home value calmness and trust.
At the end of the day, I'm still leaning toward a bright red door (although there's a deep peacock blue shade that's tempting me from my original plan). Does a red door mean I'm more hospitable than my neighbors? Probably not. It probably just means I really like the color red. Oftentimes we just like the colors we like, and the symbolism has nothing to do with it. But maybe, now and then, a purple front door really does mean a witch lives there.