Find More Blog Posts
Homeownership
Safety
What is smart home technology?
The short answer is, it depends on what you want. Some people can raise their window blinds from hundreds of miles away, or record their entire property in night vision. My initial home tech wishes were simple; I just wanted to turn off the lights in my house without having to pause Netflix and get out of bed at night (and even that felt insurmountable given my lack of savvy when it comes to home tech, hence the title to this article).
But what is possible? A lot of things are possible. Simply asking aloud "Hey Siri, what's the temperature outside" and getting an answer is possible. Controlling all the lights in your home is possible. Turning off and turning on your home alarm system from your car is possible. Navigating your home thermostat through an app in your phone is also possible. The possibilities are endless, and sometimes overwhelming. Let's explore a list of home tech options in the simplest of terms.
Ecosystems
https://www.amazon.com/smart-home-devices/b?ie=UTF8&node=9818047011This is the first step to making your home "smart." A few of the most well-known eco-systems are Amazon Alexa, Google Home, and Apple Homekit. These are the systems that all your connected gadgets work on (appliances, lights, locks, etc.). Having a main "platform" allows you to manage everything from one central location, which is convenient. Do you have to have a home ecosystem? Not necessarily. You could, for example, buy a Ring Security Kit, and manage it from the app on your phone. But having an ecosystem unifies all your devices in one central location instead of managing them through separate apps.
The question is, do you need an ecosystem? Not necessarily. Linking everything in one spot is convenient, but you can also control various smart home elements through apps on your phone.
Smart Speakers/Controllers
This is the command center of your home. This is what you communicate with, and what connects your individual devices. Some of the most recognizable names are Echo Speakers, Google Nest, and Apple Homekit. These speakers can answer any questions (my 10-year-old likes to quiz ours about everything Harry Potter-related), set reminders, alarms, turn on lights, play your favorite podcast, and control any connected devices in your home.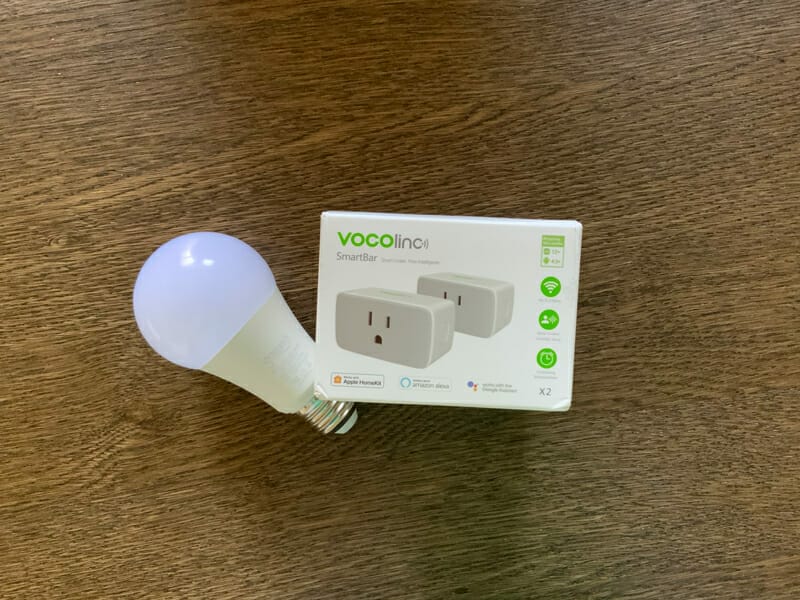 Smart Plugs
These plugs contain a WIFI chip, which is amazing. In order to set them up, you download the corresponding brand app to your phone. Different plugs "go" with different home ecosystems. So, for example, if you have an Alexa home ecosystem, be sure that your plug is Alexa compatible. Once set up, these plugs can control anything plugged into them: lamps, coffee makers, fans, etc. They're also extremely economical, sometimes only costing around $10 each.
Smart Bulbs
These amazing bulbs wirelessly connect to phone apps and home ecosystems. You can dim them, change the color, turn them off and on without touching a switch, and some even strobe to music. Like other home tech devices, not all smart bulbs will work with all home ecosystems. There are specific brands of smart bulbs that work with Apple Home Kit, and other brands for Amazon Alexa. Just make sure you're purchasing the right one to pair with your main system.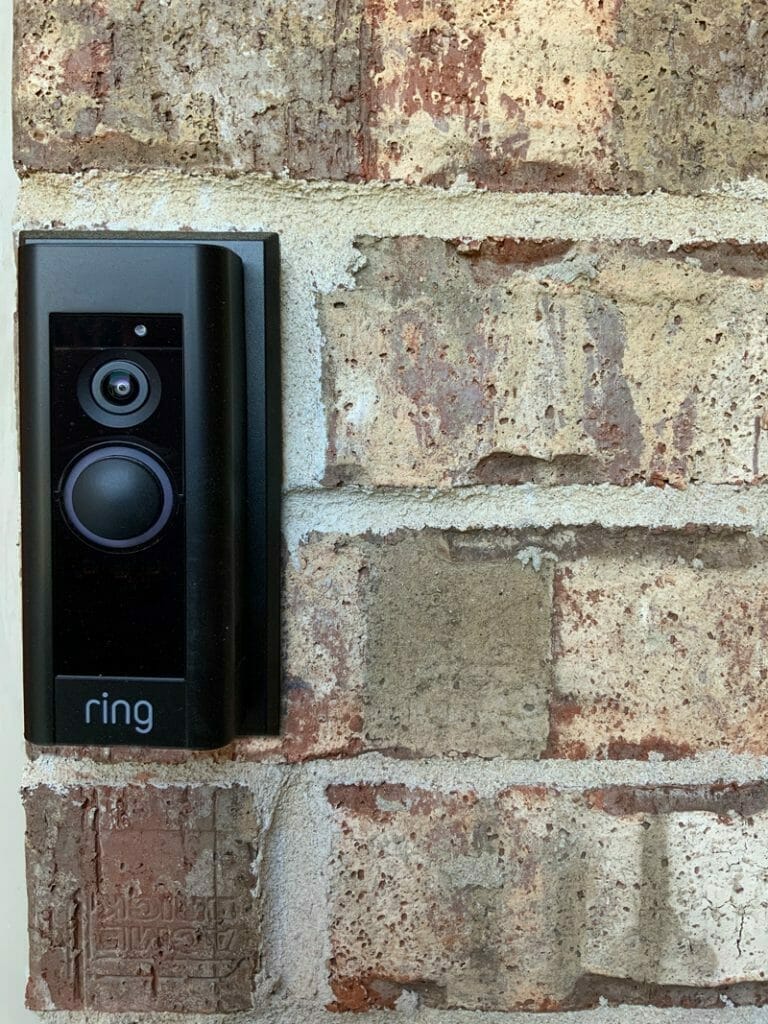 Video Doorbells
These ingenious devices allow you to never answer your door in person again. What's that sound you're hearing? It's the sound of introverts across the globe cheering. These doorbells are motion activated cameras that allow you to speak to the person on your porch through an app on your phone. The other day I spoke with a door-to-door salesman while shopping for baby food at Target. Out of all the home technology, this might be my favorite item of all. These doorbells usually come as part of a home security package, but can also be purchased by themselves. You can pay for recording features (which allows you to go back and see any activity at any time), and they usually come w/ motion detection and night-vision.
Home Security Systems and Locks
SimpliSafe, Vivint, and Ring (among others) are brands that have led the charge away from company-installed security systems and years-long contracts. These are systems you can easily install yourself and customize to your specific home needs. These systems are also compatible with your ecosystem and can be controlled through that one central point of command. 
Smart Thermostats
These thermostats (like Nest) allow you to set and program temperatures inside your home based on time of day, work schedules and weather conditions. These little thermostats are capable of learning your household schedules and adjusting accordingly.
Vacuums
Sick of vacuuming? Home technology is here to save you, or at least make your life a little bit easier. Ideally these have the ability to "map" your home and this ensures that every surface gets covered. I've had the ones that don't map the floorplan, and they just sort of bounce around ineffectively all over the place. Some smart vacuums/mops allow you to place virtual walls to control the areas they focus on (this is helpful for open floor plan homes), and others even serve as a type of security camera (a convenient way to keep an eye on your pets when you're at work).
I am not an overly tech-y person. Up until a year ago the techiest thing in my home was my laptop. I didn't even own a smart tv. Today I thanked my operating system for notifying me about a package delivery, and she responded, "Any time. Happy Friday, Elizabeth." It's amazing how much home technology can change in a year.