Find More Blog Posts
Buying and Selling
Home staging is the simplest and most cost-effective project you can tackle to ensure you get the most from the sale of your home. We have some tips on creating inviting spaces so that buyers can imagine their own belongings in your home.
Livable Living Spaces
If you do nothing else, get some boxes and start putting away the knick-knacks and figurines and hundreds of picture frames that cover your bookshelves, end tables, buffet, bathroom counters… I am a lover of Things myself, so I get it. But you want potential buyers to remember your home as the one with incredible natural light, not "the one with all the dog statues".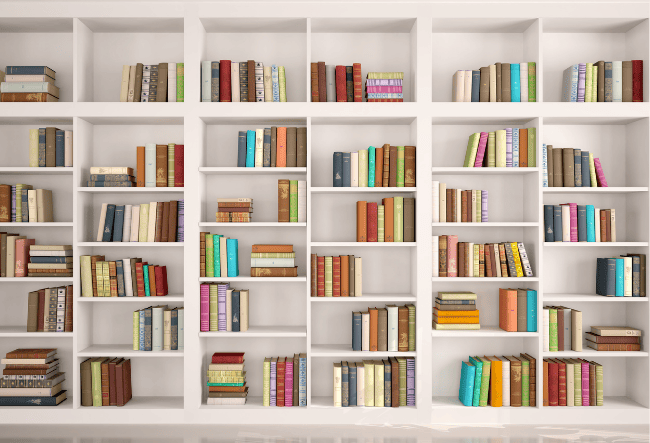 This also means the kids need to put away some toys. If they are spilling out into the living spaces of the house, they can be packed up until you have a contract. Promise them a pizza party if necessary – it will be worth a trip to Chuck E. Cheese.
You may think that having a giant sectional in the den makes it obvious that it's a giant room, but it works exactly in the opposite way. Wall-to-wall furnishings create the impression that the room is too small for the things you have. Consider renting a storage unit and putting away some of your furniture until you move. You may find you don't miss it – then you can sell it to pay for the pizza party! Win-Win!
Along those same lines, pull your furniture away from the walls if you can. Remember, more space = a bigger room. Create groupings of seating areas, rather than just lining every wall with chairs and tables and shelves. Check out some images on HGTV.com or in magazines like At Home in Arkansas and Southern Living for inspiration.
In the Bedrooms
Get rid of your junk room! That room that is just storing the baskets overflowing with clean laundry and the treadmill (also covered with laundry) can be cleaned up and turned into something valuable to your buyers. Make it the place you go to fold laundry on purpose by adding a table and a few nice prints on the wall. Put your yoga ball and the free weights you keep tripping over in the garage in there too and call it the gym. Even an empty room is better than a messy "what is this?" space.
Make the beds. Every day. And you don't need 47 pillows, I promise.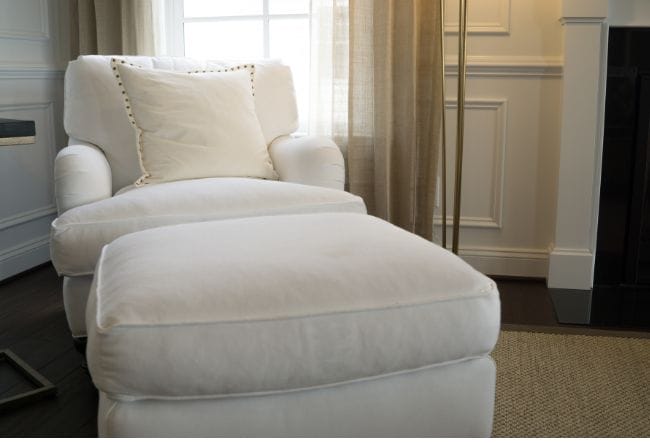 Throughout the House
Increase the bulb wattage in your lamps. You may not need more than 40 watts to read a book in your easy chair, but 75 would brighten up the corner and make the room more appealing. Use bulbs that replicate natural light as well, rather than the incandescent ones that throw a yellowish hue. This is especially important in rooms that don't have much natural lighting like basements and pantries.
Paint over intense colors. I know, I know… I have fought this urge too! But when each room is a different color, the home can feel disjointed. This is especially true in older homes that don't have open floor plans. Do yourself a favor and spend a weekend (or some cash) and get the main living spaces of your home on the same page.
If you just can't do away with color completely, put it in the half-bath or your office and laundry room. Smaller spaces are great places to add some personality.
Update the Kitchen
Buyers are critiquing your kitchen and bathrooms the hardest because those are the most expensive spaces to renovate. New sink fixtures are cheaper than a new stove, so if you haven't remodeled in a decade or more, do a few small things like putting in a new faucet and changing out the cabinet hardware to assure buyers you have taken care of your home.
Use a grease-cutting product to give those cabinets a good cleaning as well. If they look grungy and dated, potential buyers will see nothing but dollar signs as they assume they'll have to renovate the whole room.
Many kitchens are short on cabinet space, and small appliances end up camping out on the countertops full-time. Decide what you use every day and what can be put away, and find storage elsewhere for things you do use regularly – even if it means putting them in the garage for now. Clean counters create the impression of a large kitchen.
Have you sold a home recently? What other home staging tips would you share for potential sellers?