Find More Blog Posts
Decorating
Home Improvement
What is art? T.S. Eliot thought art was an escape from personality, and Jean Cocteau called it science. I was raised by an artist, and if I asked my mom for some lofty sentiment about her craft she would say pragmatically, "I'd rather make art than expound on it."
I don't have the answer to that question, except to say art is different things to different people. Most of us know what we like when we see it. But figuring out what you like, how to display art in your house, how much of it to hang, where to hang it, and how to hang it, is a formidable decorating hurdle. Here are a few ideas of what you can try in your own home, but I firmly believe that you should display only the things you love. Take a pause before buying a generic sign or mass-produced canvas print. The world of art and creativity is wide and exciting, so don't forget to search for the real unique treasures that will bring you joy in your home every single day. 
Gallery wall
Originally called a "salon wall," this style of display dates back to 1600's France. Wealthy people deemed it a new way to display art, deviating from traditional more courtly ways of displaying paintings. Thankfully for us modern plebs, anyone can have one of these if they have enough artwork and a blank wall.
You can trace all the various sizes of your artwork on craft paper and arrange the paper pieces carefully on your wall with painter's tape until you have the exact layout you want. This cuts down on mistakes and nail holes. However, I've always adhered to the "go with god" squint one eye, hammer a nail, and hold my breath technique. This involves a lot of spackle and paint at times, but truthfully all home enthusiasts should have that on hand every day.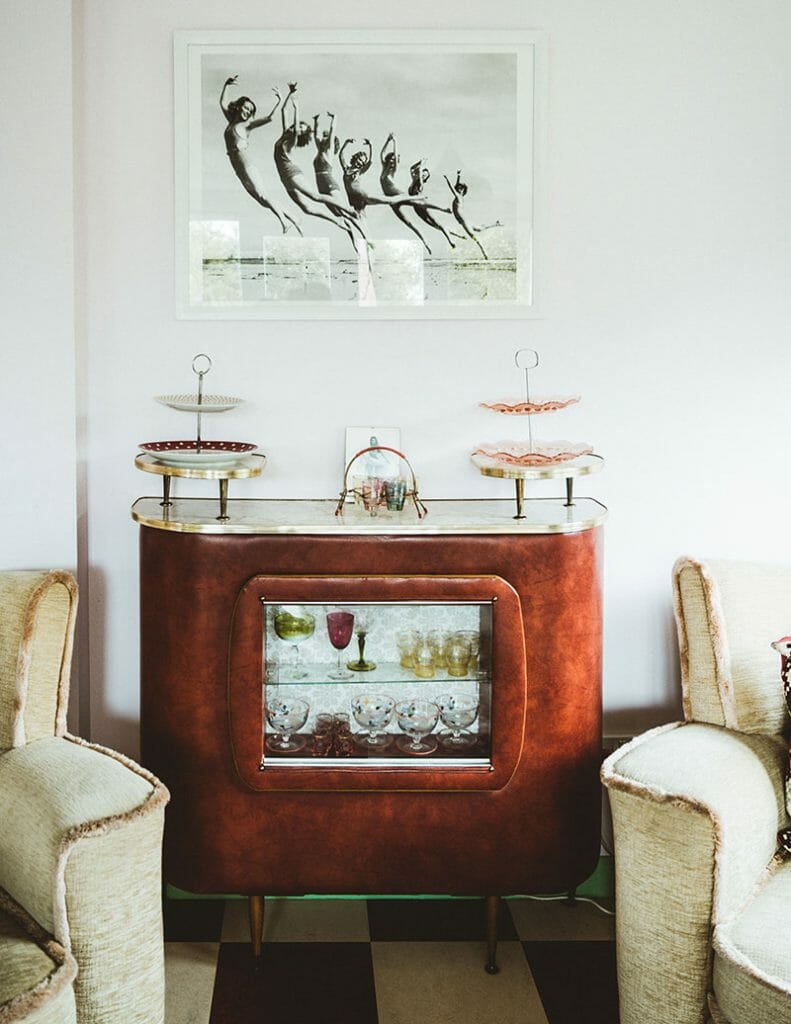 Old Family Photos
Most of us have newer family photos on our walls, but enlarging and framing old black and white photos of grandparents and great-grandparents makes a huge art statement in a home. In addition to being incredibly striking, these photos are sentimental and keep the memory of loved ones alive in your home. 
Kid Art
If you're drawn to bright colors and whimsical decor, you have to look no further than your own kids, nieces and nephews, cousins, or next-door neighbors. Children have the most amazing knack for creating colorful pictures, and their creations don't have to be relegated to the refrigerator door. I have my daughter's self-portrait on the dining room bookshelf, and it's hands down the most cheerful thing in the room. 
Wall Plates
Hanging plates (or trays) are colorful, interesting, and impervious to flung food splatters in a kitchen or dining room. And while they aren't framed, traditional art, their beautiful patterns and colors make them art nonetheless. My best advice is to visit Pinterest. Type "wall plate" or "wall plate arrangement" into the search bar and see what inspires you.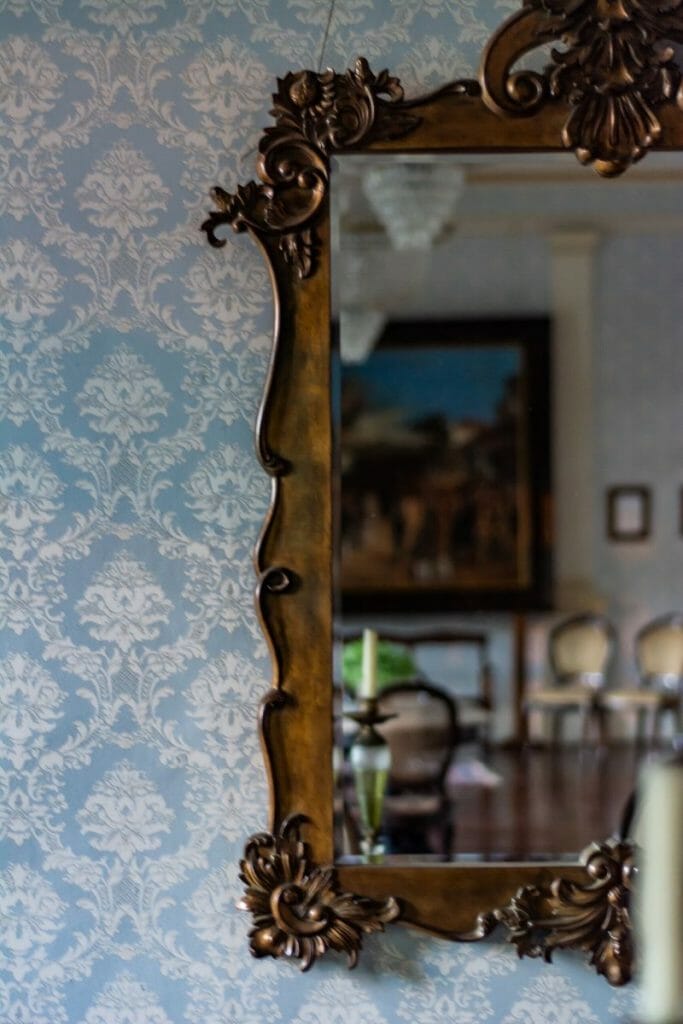 Mirrors
Mirrors are a no-fail way to add art to a room. While they aren't traditional picture art, vintage and antique mirrors have the loveliest frames and shapes. They never clash with the existing colors or patterns in a space, and they're a great way to bounce light around a room. Placing a mirror in a dark corner, or on a wall opposite a window immediately reflects light all over the room, almost as if creating another window. At night they reflect the lit lamps and add a special glow.
At the end of the day, art is whatever inspires us. There's no real definition for what it is – it varies for each individual. For the lady living in the country, caring for her expansive garden filled with poles covered in blue bottles, she's creating her own kind of art. Others love beautiful oil landscapes, or vibrant abstract art, or a favorite print. If I were to venture a guess as to "what" art is, exactly, I would say "art is whatever you make it." And no matter where it lives in your home, if it brings you joy, that's art.