Find More Blog Posts
Decorating
Home Improvement
The color pink is synonymous with babies, Barbies, and Mamie Eisenhower. It's the color most associated with anything feminine, whether it be ruffles, bows or vanity table skirts. It's the shade most often picked for a baby girl's nursery. It's the Queen Elizabeth roses in your backyard and it was Shelby's signature wedding color. As a dyed-in-the-wool "Steel Magnolias" fan, I've always wanted paint chips to fully understand the difference between "blush" and "bashful," but I haven't found them yet.
The first known reference to pink in literature was in Homer's Odyssey when he mentioned the "early-born rosy-fingered Dawn." In a fun nod to its origin (at least I'm assuming), Valspar even named one of its paint colors "Pink Odyssey." Pink has a complicated history, and it wasn't always considered an uber-feminine shade.
Believe it or not, pink was once considered a masculine color. Europeans considered this shade a subcategory of red, the color known for strength and virility. Pink was also the go-to shade for baby boys' clothes. But pink has always been beloved by women too, especially the French aristocracy. Marie Antoinette's hair (underneath her extravagant wigs) was said to be a pinkish strawberry blonde hue that she accentuated with color powders. Madame de Pompadour loved pink so much that a porcelain company created a specific color pink in her honor.
Even as recently as 1927 Americans considered pink a masculine color. The majority of voters in a "Time Magazine" survey cast their ballots for pink as the best color for boys. Blue was viewed as a gentle color associated with the more feminine sex. However, after WWII there was a shift in societal opinions. Men came home from the service, women left factories to resume their wifely duties in the home, and retro pink kitchens made their introductions during this time period. To be honest, a candy pink refrigerator would make me more enthusiastic about figuring out what to cook for dinner, too.
There are many ways to add a little pink into our decor. Some involve just a little, some involve a lot. But history has shown that pink hasn't always been a color relegated to baby girl nurseries and nail polish. Pink belongs in any room we choose to add it to, and here are five ways to do that.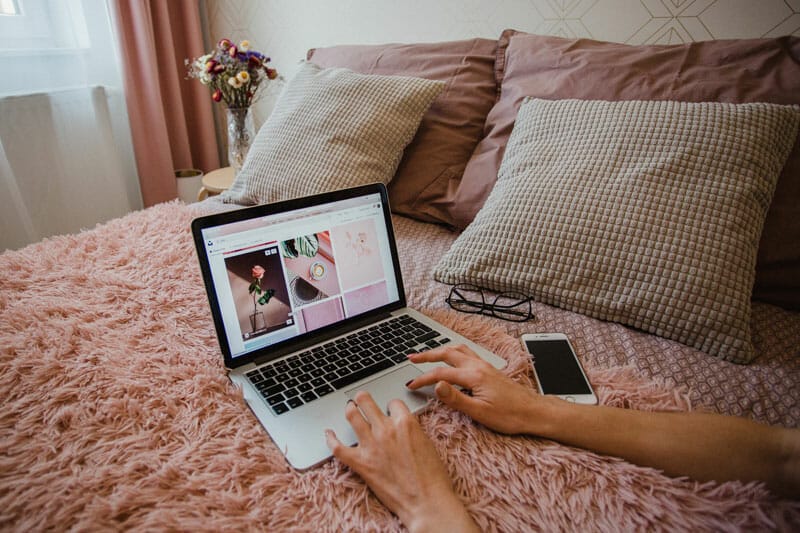 Just a Little Pink
When decorating with pink, less can be more. If you're a person who loves neutrals, a pale barely-there pink might be just the alternative to a beige wall color. Pink can be an overpowering hue, but it can also be incredibly soothing. You can incorporate pink into your space in lots of subtle ways. Pink flowers in a piece of artwork, pink pillows, or even a large vase of pale pink peonies will add this beautiful color to your living space without overpowering the senses.
Go Pink or Go Home
The other side to consider is adding pink into our homes as a full-blown, bright, unapologetic event. Retro kitchens were completely pink, sometimes from their cabinet colors to their Formica countertops. "Mamie Pink" bathrooms (as seen above) were inspired by Mamie Eisenhower's penchant for pink. She believed pink was her most flattering color and proceeded to wear and decorate with it to excess. But others loved it too, and these all-pink bathrooms became iconic in the 1950s. 
Pink in the Yard
If you love pink but you're not ready for it in your home, putting in pops of color outside your home might be just what you need. There are hundreds of pink roses to choose from, such as peonies and zinnias. You could also add some pink patio furniture to the mix (I'm a firm believer that spray paint can customize anything you can't buy). Pink front doors are also a charming color addition to your home, lending it a romantic quality without overwhelming your home with color.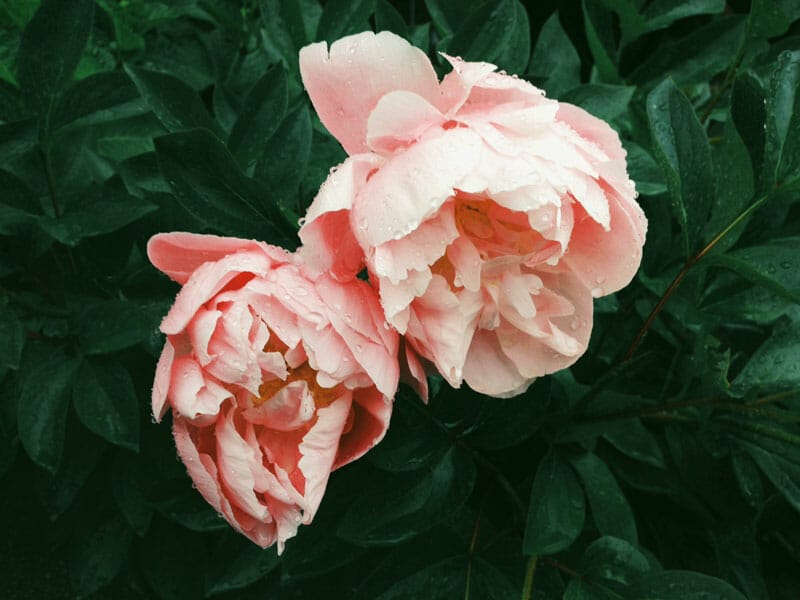 Pair Up Pink
To keep your interior from looking like a one-dimensional frosted cupcake, pair up another color alongside your favorite shade of blush or bashful (I honestly don't know what those shades of pink look like, but it's fun to use them in a sentence). Pink and black are an iconic duo, a very "yin and yang" color pair. If I meet someone with a pink and black living room, I will assume they are fashion-forward, brave, and slightly intimidating. Pink and kelly green is also a beautiful pairing. They are complementary shades and have always been my favorite pair. They look like classic springtime inside a home. 
1980s Pink
The pendulum of decor has swung back full force into the decade I was born. Things I never thought I would see return to interior design have popped up to say hello, from rounded-back sofas to marble tables and brass light fixtures. Pink was a huge part of the 1980s, from coral pink to mauve. Sentimentality might make you reconsider pink inside your home. After all, who didn't love the pink and palm decor in the Golden Girls' house? Embrace your inner Miami-loving Blanch Devereaux and paint something pink. 
At the end of the day, decorating with pink is what you make of it. Pink can create a bedroom fit for French royalty, and can also turn your garden into a peaceful, romantic oasis. Pink decor can be added in accents or in a daring fuchsia sofa. History has shown that the color pink can span trends and eras, and male and female fashions. The next time you ponder a new (and perhaps bold) color for your home, consider a blush or bashful pink. And when you find those exact shades, solve the mystery and send them my way.