Find More Blog Posts
Buying and Selling
Buying or selling your home is one of the biggest transactions you'll make, and choosing a realtor to guide you through the process is important. In the United States, an estimated two million people are real estate agents. While all agents can handle both buying and selling a home, agents tend to focus on one area or the other. More experienced agents often gravitate toward working with sellers, while newer agents tend toward helping buyers find their perfect homes. If you choose to work with a team of realtors through a larger company, the duties of buying and selling are often assigned to different agents within the same company. With so many options, how can you find the right agent or agency for you?
1. Get Personal Referrals
Referrals from friends or family is probably the most common way to choose a realtor. Asking friends who have recently sold or purchased a home about their realtor experience can be a great resource, although it doesn't mean their realtor is right for you. However, you can build a list of realtors to work from if your friends had positive experiences. Be sure to ask why they felt their realtor did a good job and if there was anything they believed their realtor could have handled better.
2. Research Real Estate Companies and Agents in Your Area
Not all real estate companies are the same. Some work only in residential properties and others specialize in business or agricultural properties. Agents within these companies will also have different specializations. If you are selling a rural property, you may want to choose a real estate agency that focuses on assisting rural clients. You can also research potential agents who were referred to you or who you come across while searching for agencies. Do the agents have a website, social media presence and a biography on the agency site? Do they have positive reviews?
3. Interview More Than One Agent
Once you've narrowed down your list of possible agents, schedule an interview. You don't want to interview 10 agents, but it would be wise to talk with two to three. Think through the most important aspects of your listing or the things you want your agent to do to help you find a home. Ask if the agent knows the area well. How long have they lived there? What is their favorite thing about the area you're moving to?
If you're selling, ask if the agent has sold properties similar to yours in the area and how long it took to sell. You also need to find out how communicative the agent is. Tell the agent your preferred style of communication, whether it is by phone, text, email or a combination of styles, and ask about their response time. After the interview, contact the agent with a follow-up question and check their response time. You could ask them about a listing that had an unexpected problem arise and how they handled it, or a transaction that went poorly and how they helped their client through. Good agents should be willing to respond thoughtfully and honestly.
4. Choose a Realtor Who Meets Your Standards
Once you've spoken to the realtors on your list, ask yourself which agent communicated well with you and had the best vision for selling your house, or had a plan on how to help you purchase your home. Which realtor seemed most familiar with your area? Which one most aligned with your goals? Finally, don't forget to double-check that the agent is a member of the National Association of Realtors. You can find this information on their agency website.
You can also ask your agent how many years of experience they have. A more experienced agent will likely know how to get your house listed quickly, although new agents are ready for sales and will be motivated to work for you. Finally, if you're uncertain, you can also ask the agent for references if you would like to speak to someone the agent worked with previously on selling or buying a home. Good agents will be happy to have you speak with former clients.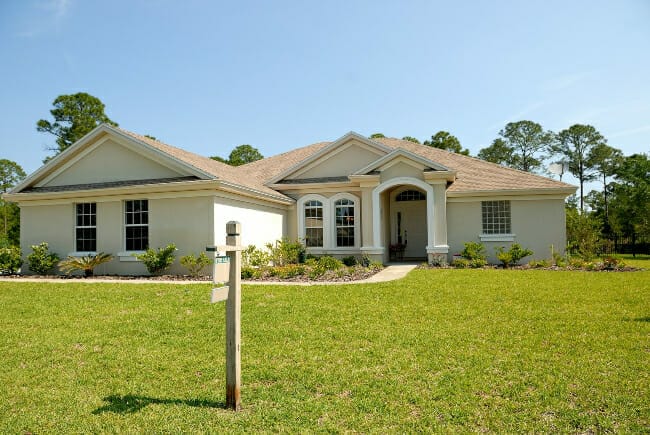 5. Understand Your Real Estate Contract Before You Sign
Many people assume real estate contracts are standard and can't be changed, but some aspects are actually negotiable. First, check to see what the agent has listed for the commission rate. A standard rate is 6% of the sales price of the home, which is split between real estate agents. However, the rate can be adjusted in certain cases and it's something to talk about with your agent. You'll also want to look at the length of the contract. If you want to sell a home quickly, and a contract locks you into a longer time period, consider asking for an adjustment, or work with a different agent. Most contracts are for six months with an option to renew if needed.
The housing market continues to be strong in Arkansas, and if you're looking to buy a home in 2021, contact a mortgage lender to get pre-approval for your loan and make your real estate process as smooth as possible. Visit fsbmortgageloan.com to get started today.