Find More Blog Posts
Homeownership
I've been obsessed with all things neat and organizational since I was old enough to say, "Hey, who moved my color-coordinated sippy cups to the wrong shelf?" From college dorm rooms, small rental houses, an apartment in Queens, and now living with two small children and their various accoutrements, I'm no stranger to bins, labels, and the occasional "let's throw some stuff away" sorting sessions.
Keeping our homes organized (within reason, we're not all Marie Kondo), is key to feeling good about our houses and our mental well-being. These are a few of the tried-and-true storage solutions I've found over the years for keeping a home in good marching order.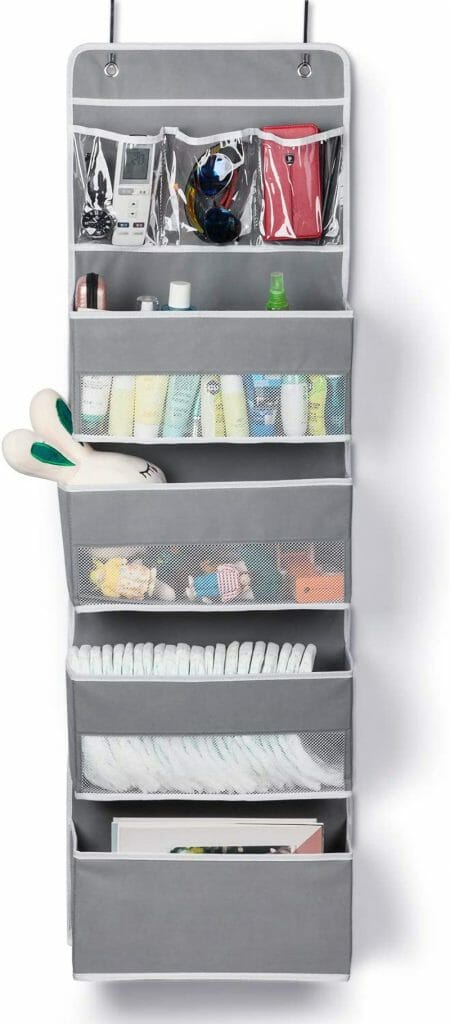 Behind the Door
This hidden space is the unacknowledged superhero of organization. From jewelry and makeup shelves to shoe storage, pantry spices and cleaning supplies, this small space can store a mountain of items. This option (from Amazon) could serve a myriad of purposes in a kitchen pantry, linen closet, or bathroom.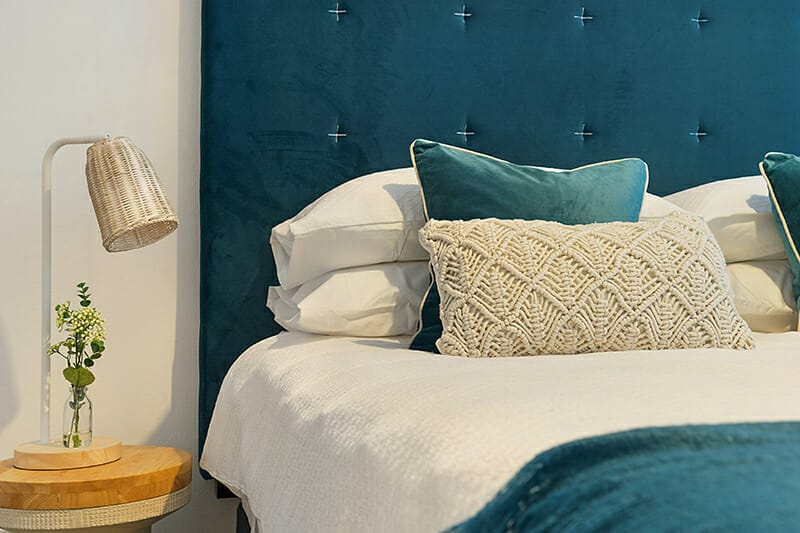 Under the Bed
Barbie dolls? Under the bed. Out-of-season clothes? Under the bed. All those hundreds of gift bags you keep recycling from year to year? Under the bed. This space is key for all the items you don't use very often. The key to under-bed storage is canvas or plastic bins, because without them that entire space will become a veritable rat king of out-of-control possessions. 
Bathroom Shelving
As a woman who couldn't care less about shoes, I more than make up for that vice with an army of lotions, potions, bath salts and face creams. Bathroom storage has always been tricky for me. Thankfully, there is an abundance of shelving options that fit into the space above the toilet. This particular shelf option can hold most cleaning products and toilet paper, freeing up your cabinetry for toiletries and towels. 
(Free) Shoeboxes
In an era of beautified and meticulous organization with pricey boxes and shelves, we have readily available storage, usually for free, right in our own closets. I've used shoe boxes to organize my freezer, divide and organize my clothing and office drawers, and store jewelry. If you're feeling fancy you can even paint and label them. If not, and I was in the "if not" category, they work just as well as their pricier plastic cousins.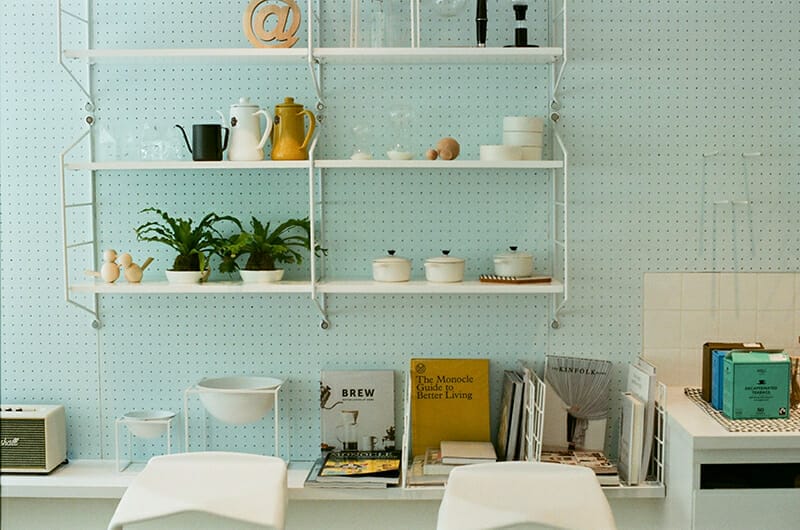 Pegboards
If it was good enough for Julia Child's kitchen, it's good enough for us. Pegboards used to be relegated to the garage, unpainted and strictly used for tools. But now they're considered a beautiful addition to a kitchen or craft room.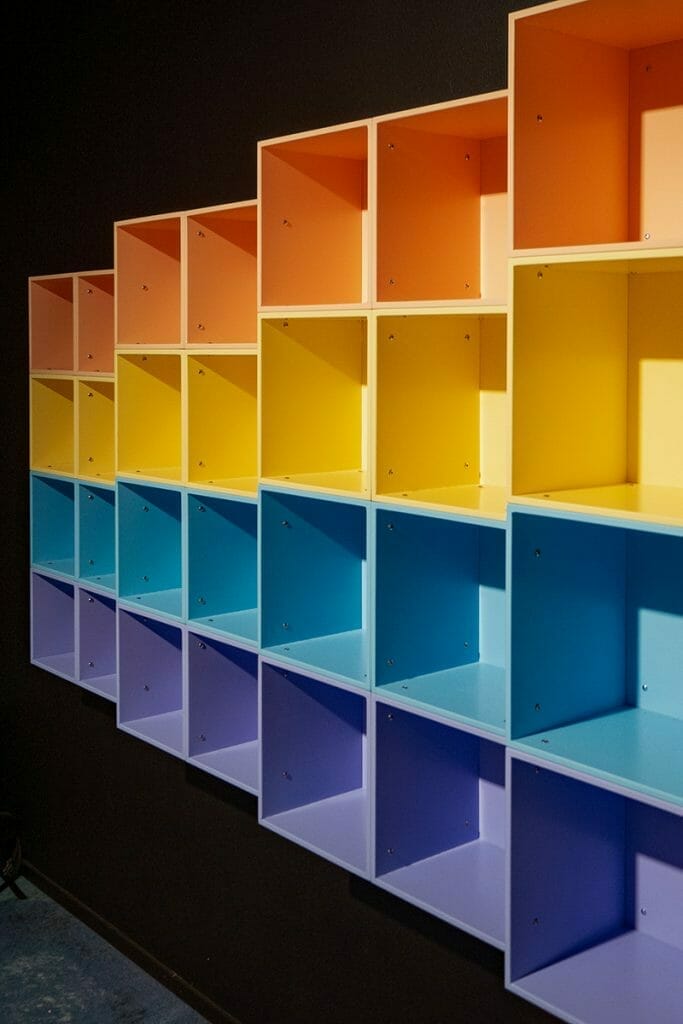 Crafty Cube Storage
These storage shelves have been the workhorse of my home ever since I had children. The cubes in our household store shoes, art supplies, and toys. But these cube-style shelves are also great for stacking sweaters in your closet or folding jeans. Cheaper than built-ins, they can be moved from an entryway or bedroom and repurposed in a closet or a garage.
All the Baskets
I adhere to a "baskets for all the things" household motto. Baskets in the kid's shelf cubbies. Baskets above the kitchen cabinets. A large basket by the tv or in the bedroom to capture all the random "build up" until you can sort through it. A basket at the base of the stairs to capture all the "needs to go up" things. Baskets for fruit, baskets as planters, baskets to hold plastic grocery bags, baskets to catch shoes by the front door. I once read somewhere that having baskets and bowls all over your house was the great harbinger of middle age, and in my case, that has proven to be true. I submit that baskets are the easiest most day-to-day, life-changing solutions when it comes to usable storage. 
Magazine holders 
These little plastic magicians can hold and organize so much more than just your latest editions of People or Better Home and Gardens. They can corral bills, school documents, and potatoes. Yes, you heard me right. The plastic bins with aerated sides are perfect for containing potatoes, onions, and all the other produce that ends up rolling around willy-nilly in your pantry.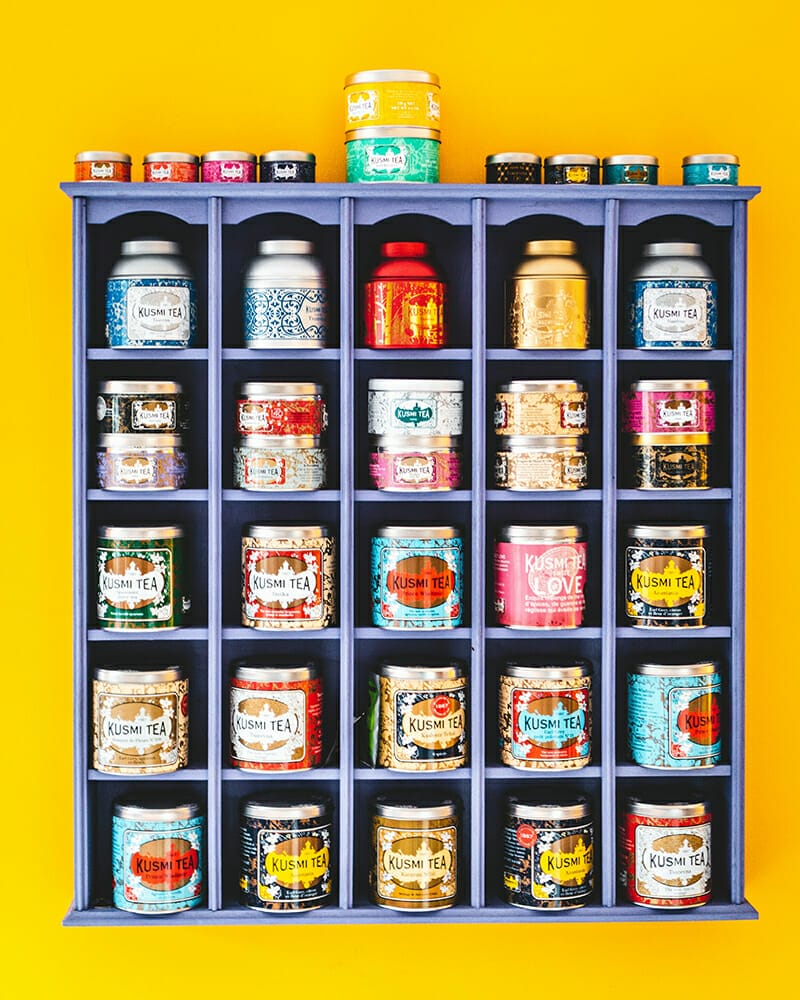 Antique Furniture
Any time you can combine a lovely vintage piece of furniture or shelving with utilitarian purposes like cookware storage or a place to store office supplies, it's a win in my book. Although, it should be said that I'll use any excuse to nab a vintage cabinet or bookshelf, so that advice should be taken with a grain of salt.
Shed Light on the Subject
This isn't so much a storage solution, as it is essential for the maintenance of organized shelves and closets. Dark kitchen countertops, bookshelves, and shadowed closets are breeding grounds for disorganization and chaos. Well-lit spaces are much more likely to be well maintained, so grab an extra lamp, plug in under-cabinet lighting, or pick up some battery-operated puck lighting (found here) so you can see what you have, and see how to keep it clean.