VIRTUAL first steps financial literacy WORKSHOP:
BUILD YOUR CREDIT
MARCH 4, 2021 @ 6:00 P.M. | CLICK HERE TO REGISTER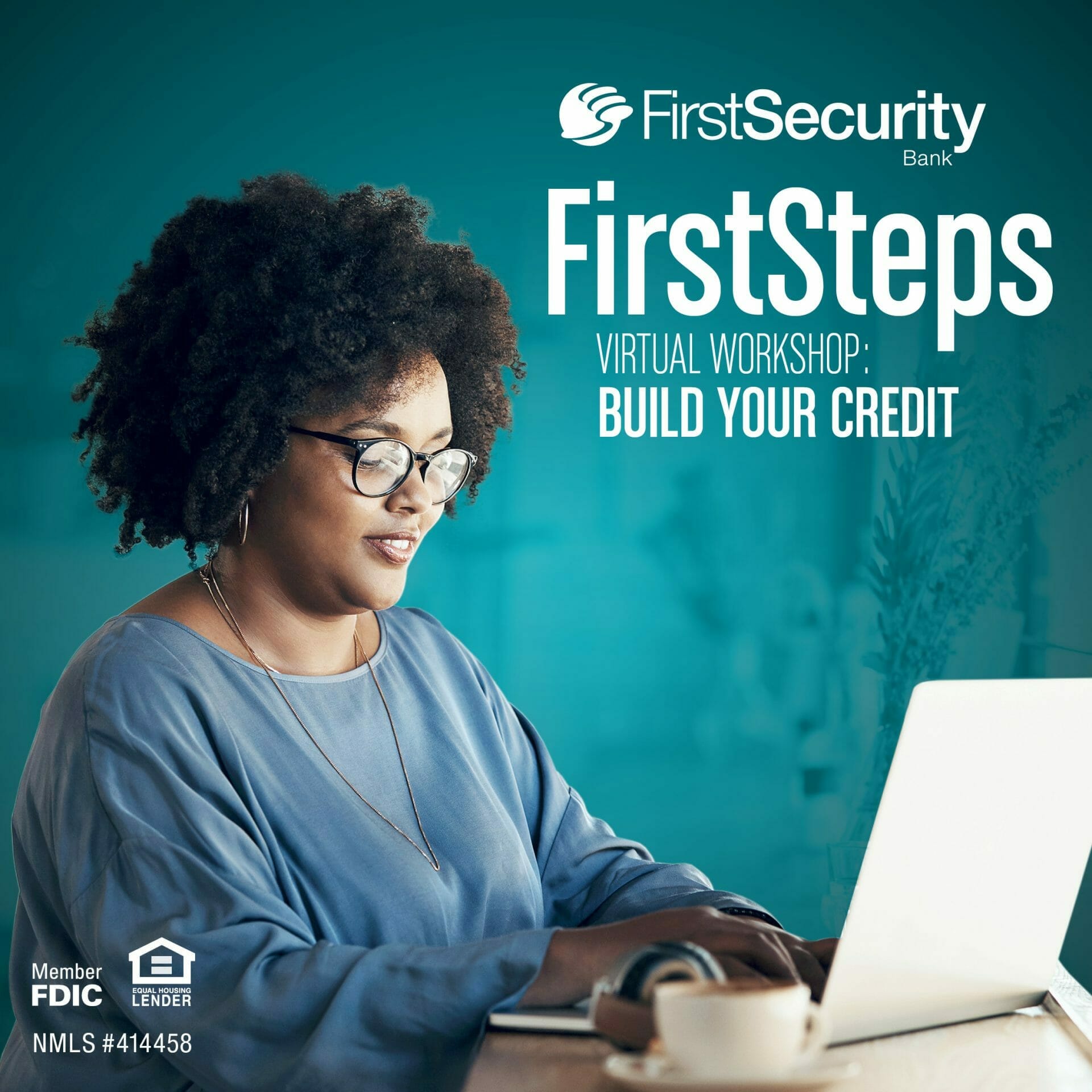 Your credit score determines your ability to buy a house, a car, get a loan and much more. Our First Steps Financial Literacy workshop is designed to help you get on track to improving your credit and increasing your purchasing power! We'll help you understand how your credit is weighted and give you the tools you need to build and keep a good score!
Join us Thursday, March 4 at 6 p.m. for this FREE virtual event. When you register for this event, you'll automatically be entered to win a $50 gift card. You must be present to win. See you there!
This workshop is open to the public. You do not have to be a customer to win.
about First Steps Workshops
Our First Steps Financial Literacy Workshops are comprehensive sessions that discuss topics we know matter to every family. These interactive workshops feature First Security Bank loan originators and community outreach officers prepared to answer your financial questions. We'll discuss important money matters like credit score management, a guided path to homeownership, the importance of saving and how to build personal wealth. After tuning in to First Steps Tuesday with Rhea, be sure to attend a workshop!
First Steps Workshop Schedule:
March 4, 2021
June 1, 2021
September 7, 2021
TBD, 2021
All First Steps Financial Literacy Workshops are open to the public. No purchase necessary. You do not have to be a customer to join. In order to win any workshop-related giveaway, you must attend the entire workshop.
*The information provided during this programming is for informational purposes only. It is not a replacement for the guidance or advice of an accountant, certified financial advisor, or otherwise qualified professional.